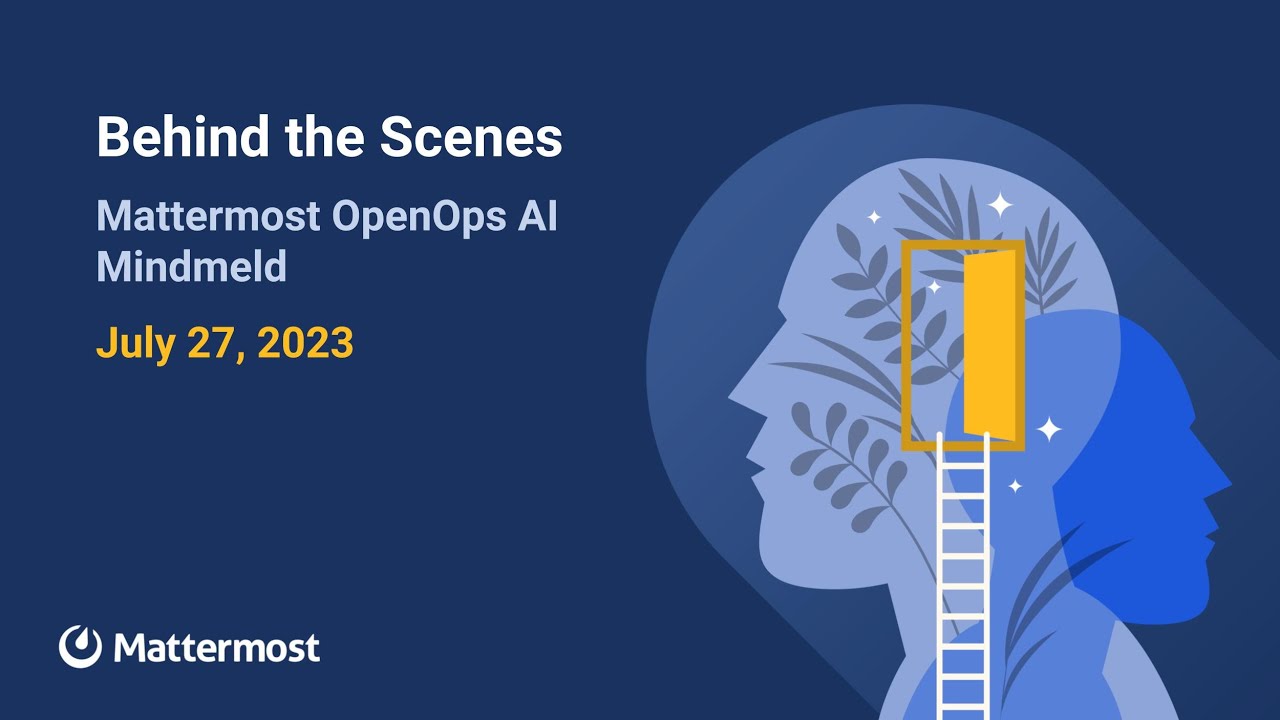 July 27th, 2023
The meeting involved a discussion about the advancement of the AI tool and integration into the team's current projects. The main topics included the use of AI for creating tweets, the potential of the tool for auto-generation of text that resembles a user's tone, improving public awareness and involvement in OpenOps, and further experiments with the tool. A demonstration of the AI's ability to simplify or professionalize text inside the Mattermost interface was highlighted. More tests and public visibility are needed for OpenOps to grow beyond its insignificant open-source status. The team also discussed the potential for personalization of the AI tool and considered various use cases, like simplifying or expanding on an idea based on the context of a given conversation. Future plans include implementing changes, such as improving the visibility of work done on OpenOps by publishing updates and progress on public forums, rather than private channels.
Cloud Recording Issue
During the last meeting, a recording was made and uploaded as an MP4. However, there was difficulty in processing the file in Corpus.
Christopher was contacted for assistance but he was unavailable due to apparent PTO.
AI & Social Media
Discussed the use of AI to create social media posts, specifically for promoting a case study with the Checklist Vacuum Company.
There was a concern over the AI potentially misinterpreting language nuances, which resulted in an inappropriate output.
More vigilance mentioned is needed when using AI to generate content like this, acknowledging that sometimes the AI will provide excellent output, but at other times, it can be entirely inappropriate.
Update from Jesus
Jesus is working on integrating AI tooling into their interface.
Demos were shown where he used AI to simplify and professionalize text in a message post.
Discussion of potentially applying AI at different levels like individual productivity, team productivity, and organization-level productivity.
Open Discussion
Propose to put out example scenarios, coding, etc. on a more public platform (like forums) to engage the community in helping fill in gaps and troubleshooting.
Discuss potential ways to tweak that could be easily visible in the console for developers.
Having individual user-level override to allow individuals to fine-tune the AI to align more with their personal tone.
Action Items
Plan to socialize OpenOps publicly to garner more participation, feedback, and ultimately aid in the development of the tool.
Jesus will document all progress on OpenOps via public forums. This will include demos, issues, and other workings.
Ideas on using AI in various buckets from individual productivity to organization-level productivity will be shared via public forums.
Andrew will work on making zaps from forum channels to Corpus server.
Seth is tasked with connecting shared channels between the public AI exchange and the Corpus server.
There is an interest in squarizing videos for better visualization on mobile & social platforms. Jesus will take care of this.
Invite the Sales Engineering (SE) team to future meetings for demo discussions.
Summary generated using AI, and may contain inaccuracies. Do not take this summary as absolute truth.